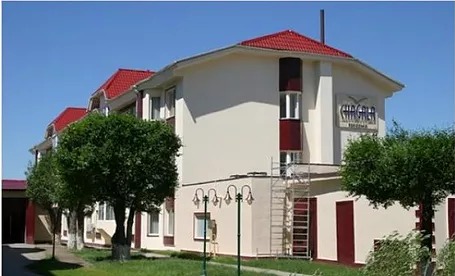 This property is 1 minute walk from the beach. A Finnish sauna, gym and traditional Irish pub are offered by this modern hotel. Set on the banks of the Ural River, it features rooms with free Wi-Fi access.
The bright rooms at Chagala Atyrau Hotel are decorated in warm colours with classic-style interiors. Each is equipped with a satellite TV, refrigerator and complimentary toiletries in the private bathroom.
Guests can look forward to European dishes and Thai cuisine in the hotel's stylish restaurant with Pop Art-style paintings. Beers, fine wines and international drinks can also be enjoyed in the rustic-style Irish pub.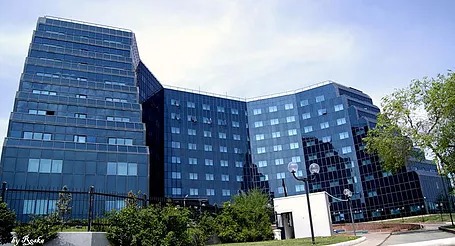 River Palace Hotel structure, located in Atyrau, oil capital of Republic of Kazakhstan. The imperious River Palace Hotel stands in the heart of Atyrau, along the western bank of the Ural River, and offers modern and elegant facilities, suitable for one's long or short term stay in Atyrau.
Each one of its 178 apartments and 52 hotel rooms is furnished with world renowned Italian furnishings and textiles, and is equipped with all of the modern amenities of a modern structure (including air-conditioning, satellite television, mini-bar or kitchen, safety deposit box, direct external telephone line and internet, just to mention a few).
The hotel has been operational since 2002 and during this period has acquired diverse contracts for the provision of hotel services from top multinational companies operating within the region.